While 2019 is in full swing, let's talk about the hot trends that we will be seeing lots of this year. It's easy to tell that 2019 is going to be a beautiful year with lots of new ideas based on what we saw in 2018. I love so many of the design ideas that are trending this year, but I decided to narrow down my favorites to five core concepts that can really transform/define a space. Let's break down the trends.
1. Exposed Shower Plumbing
Making bathrooms a fun and inviting place to get ready has been a trend for a while now (which I'm so thankful for). However, having some exposed plumbing really gives the shower some texture and dimension. Whether it's trying to tone down a modern space, or give life to a more traditional design, this is a simple way to bring some character into your bathroom.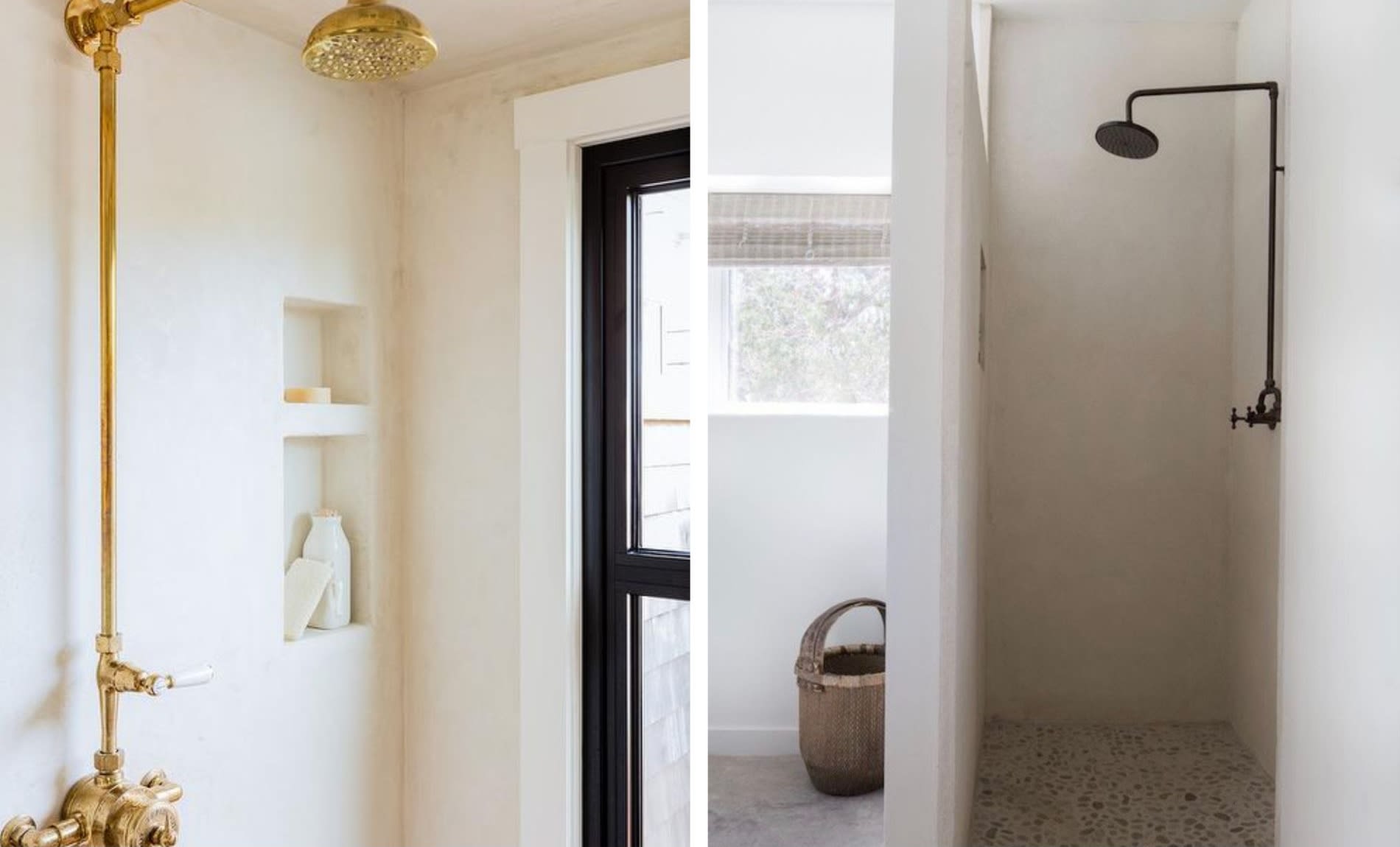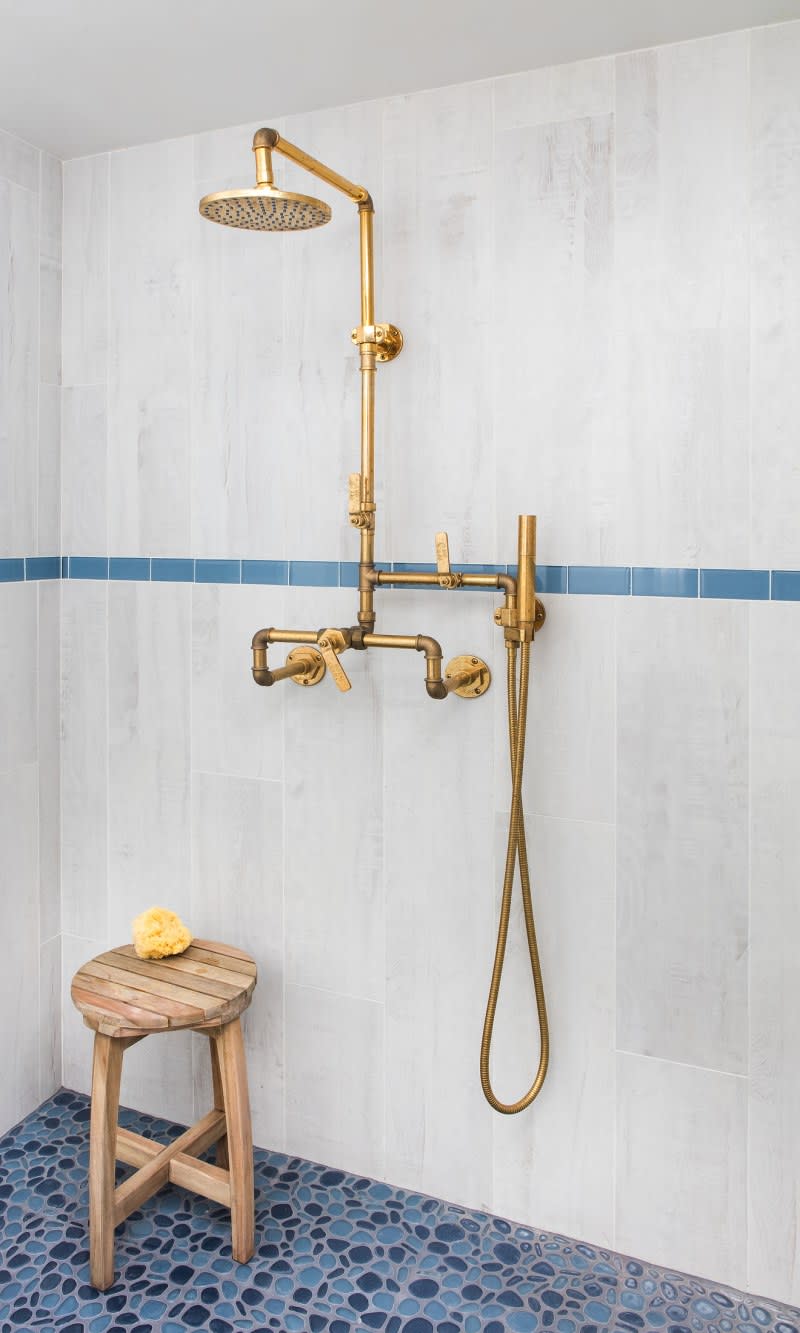 Photo Source Stephen Busken
2. Bold Marble
Marble is a great way to add a statement to a room. If done correctly, a piece of veiny marble can be a a perfect addition to a simple/modern space. Whether it be a kitchen backsplash, a countertop, or even your bathroom vanity, quirky/unique marble will bring timeless style to a space (and will have your guests talking about it just as long!)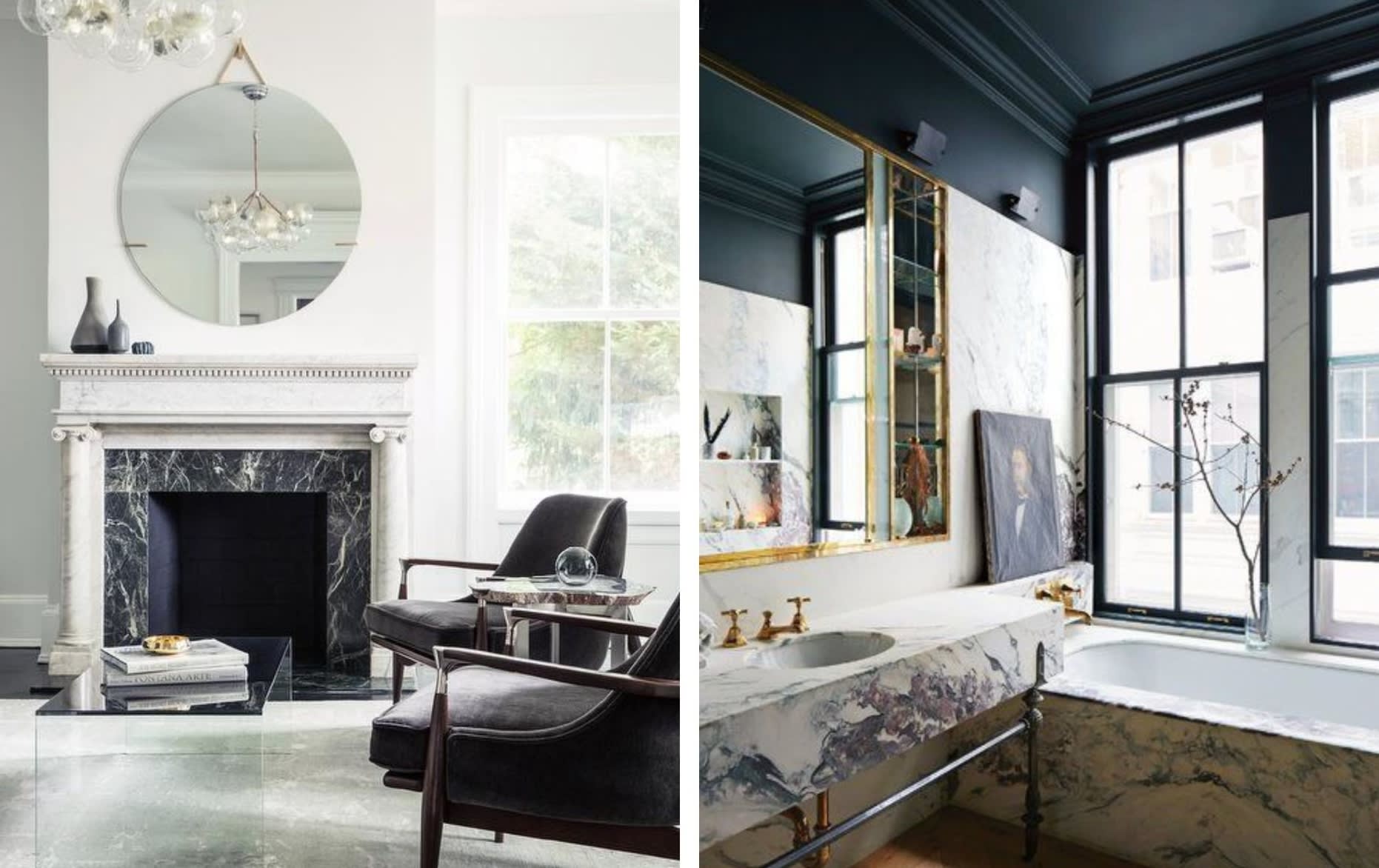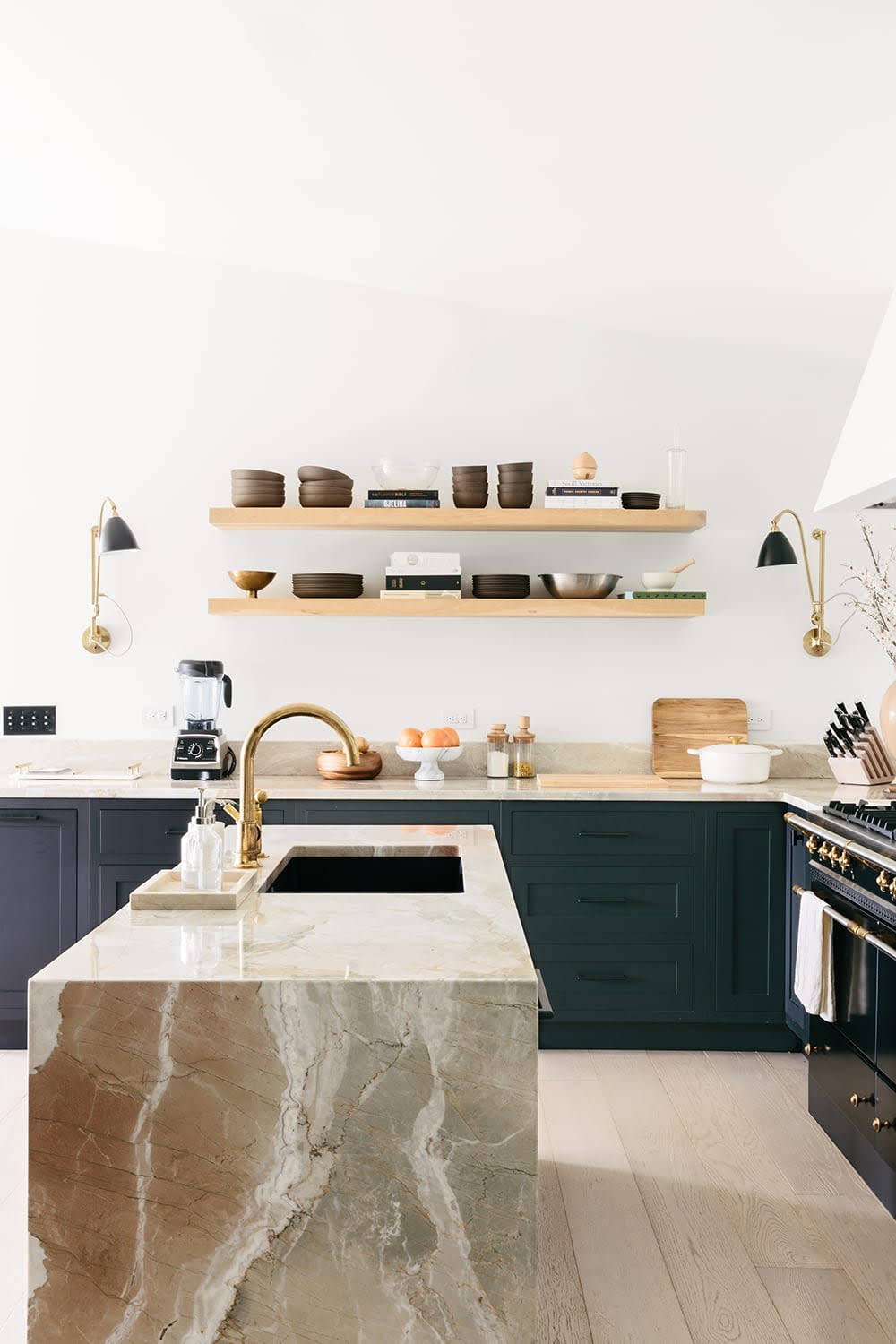 Photo Source Cup of Joe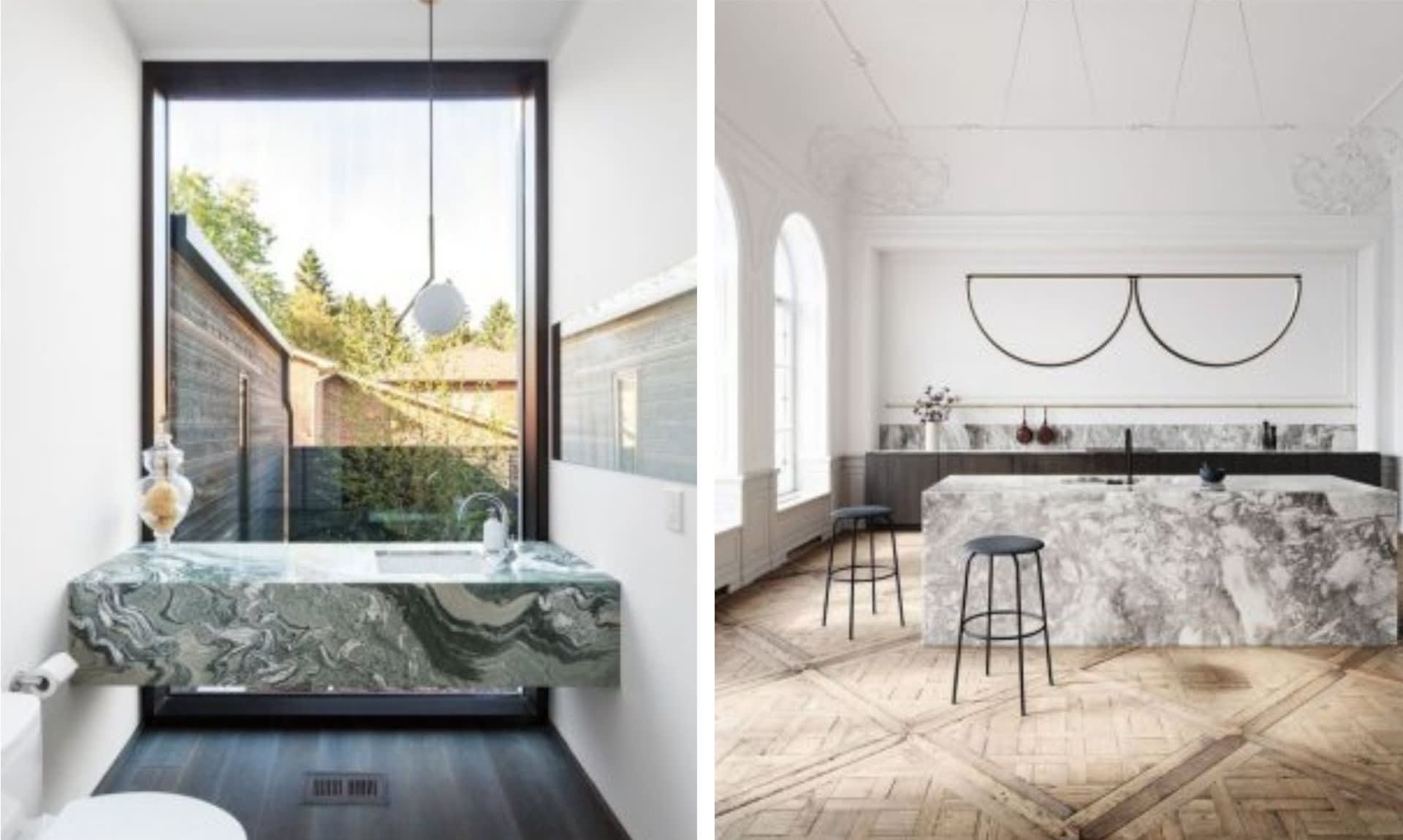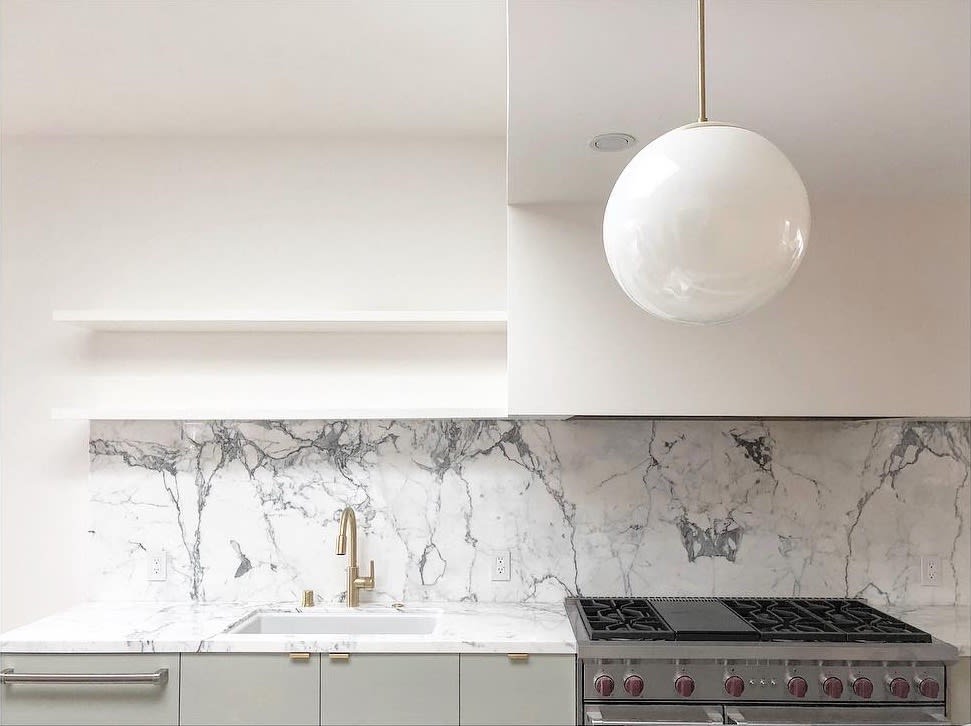 Photo Source habitually chic
3. Statement Appliances
Although a kitchen with white cabinets, white countertops, white subway tile and stainless steel appliances can be clean & safe, they can also be boring. Color is back and boy am I excited about it! Using a pop of color for an appliance is the perfect touch to richen up and add some personality to the space. We recently decided to install a 36 inch ILVE range in a midnight blue with antique brass hardware in our Northgate project (pictured below) and boy are we glad we did. We received wonderful feedback on this design choice. Are you ready for a statement appliance in your kitchen?!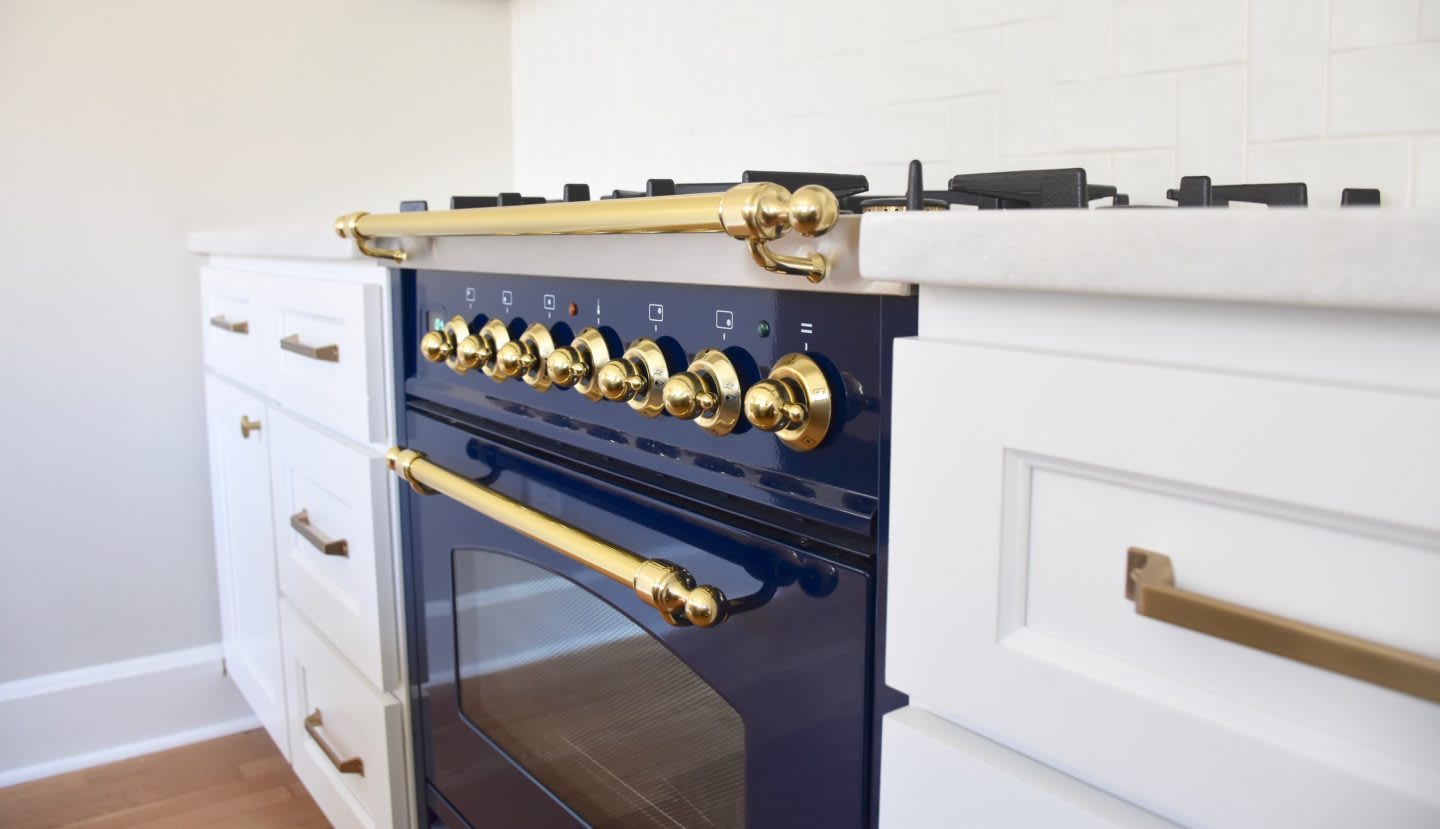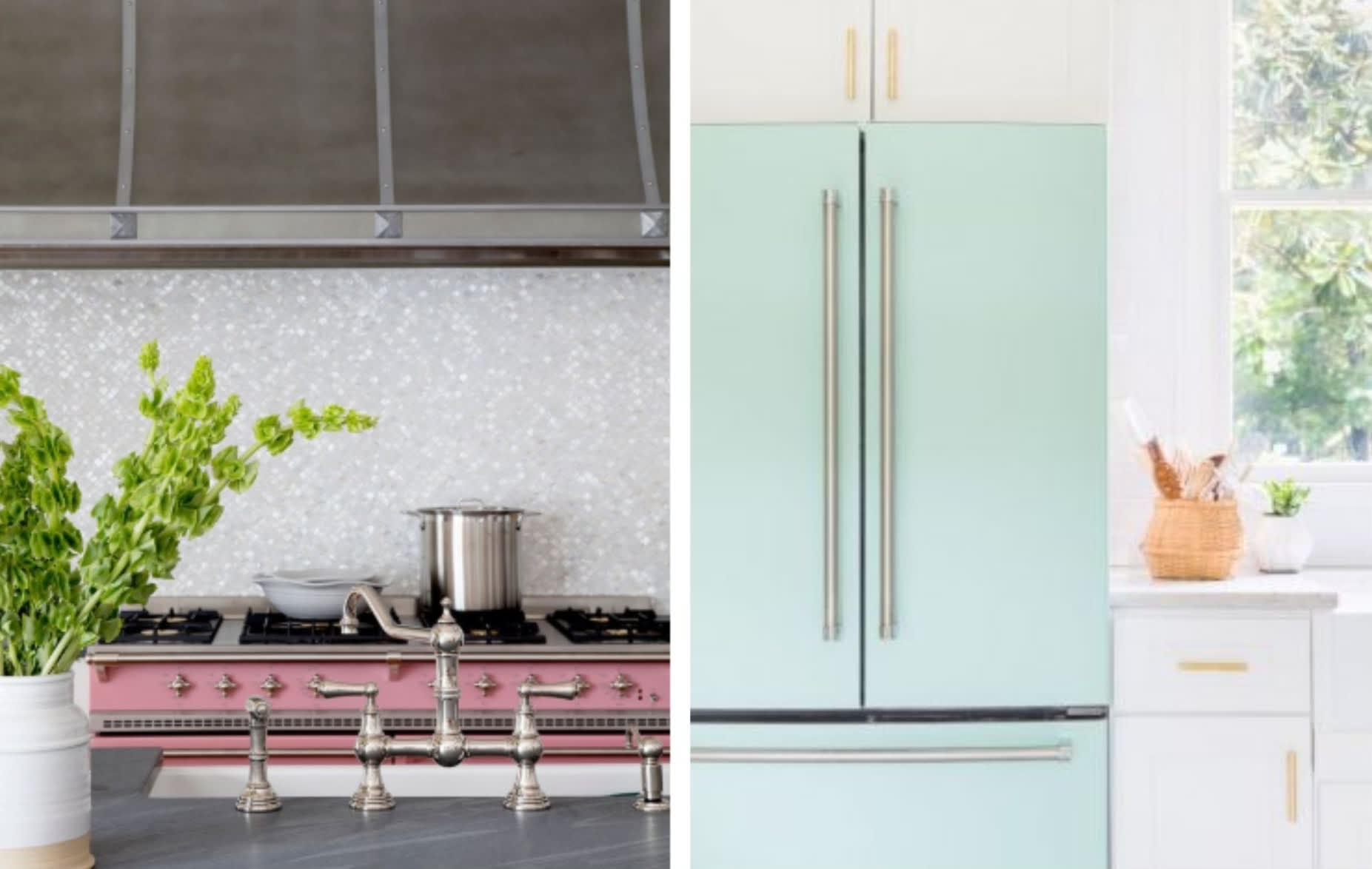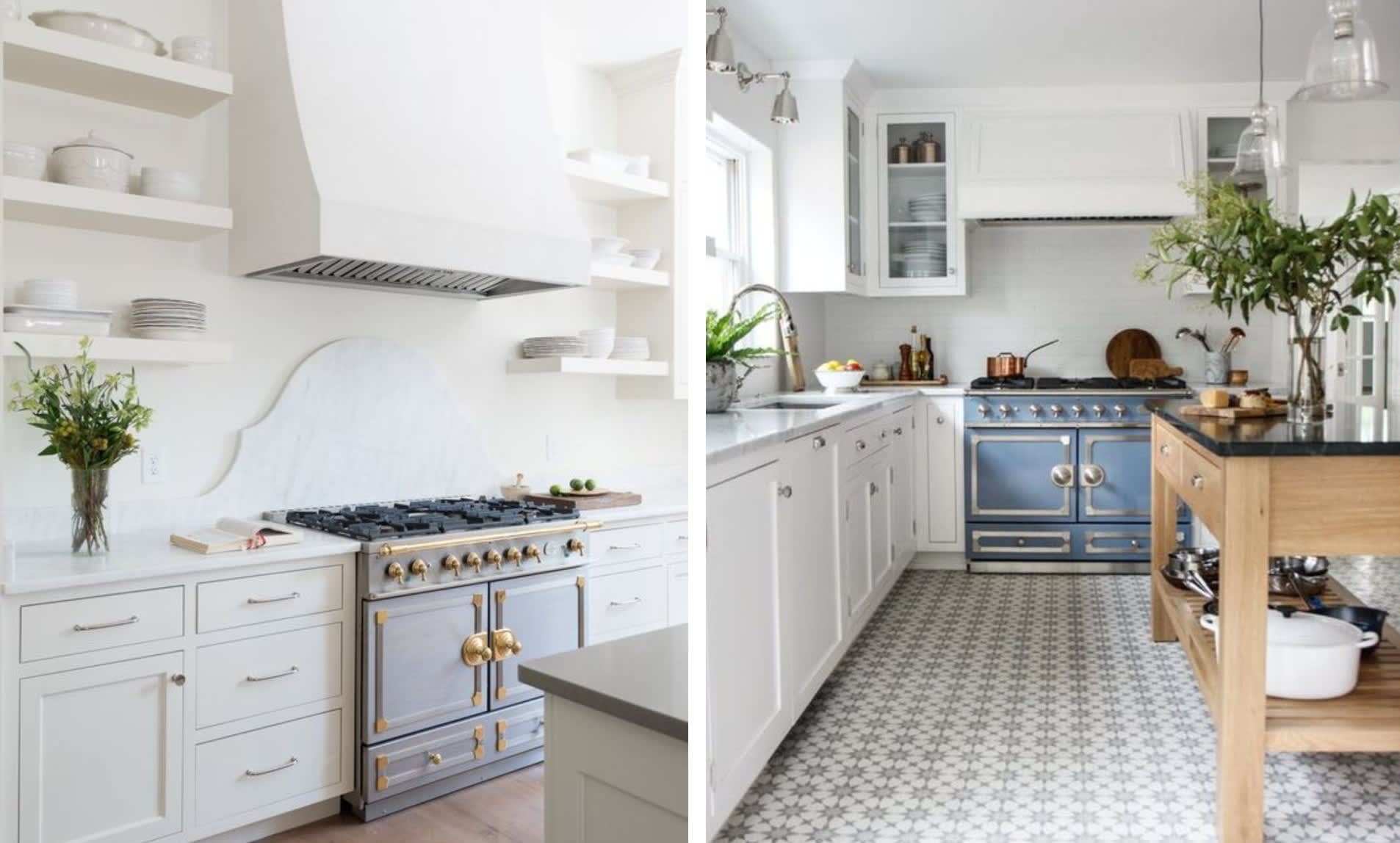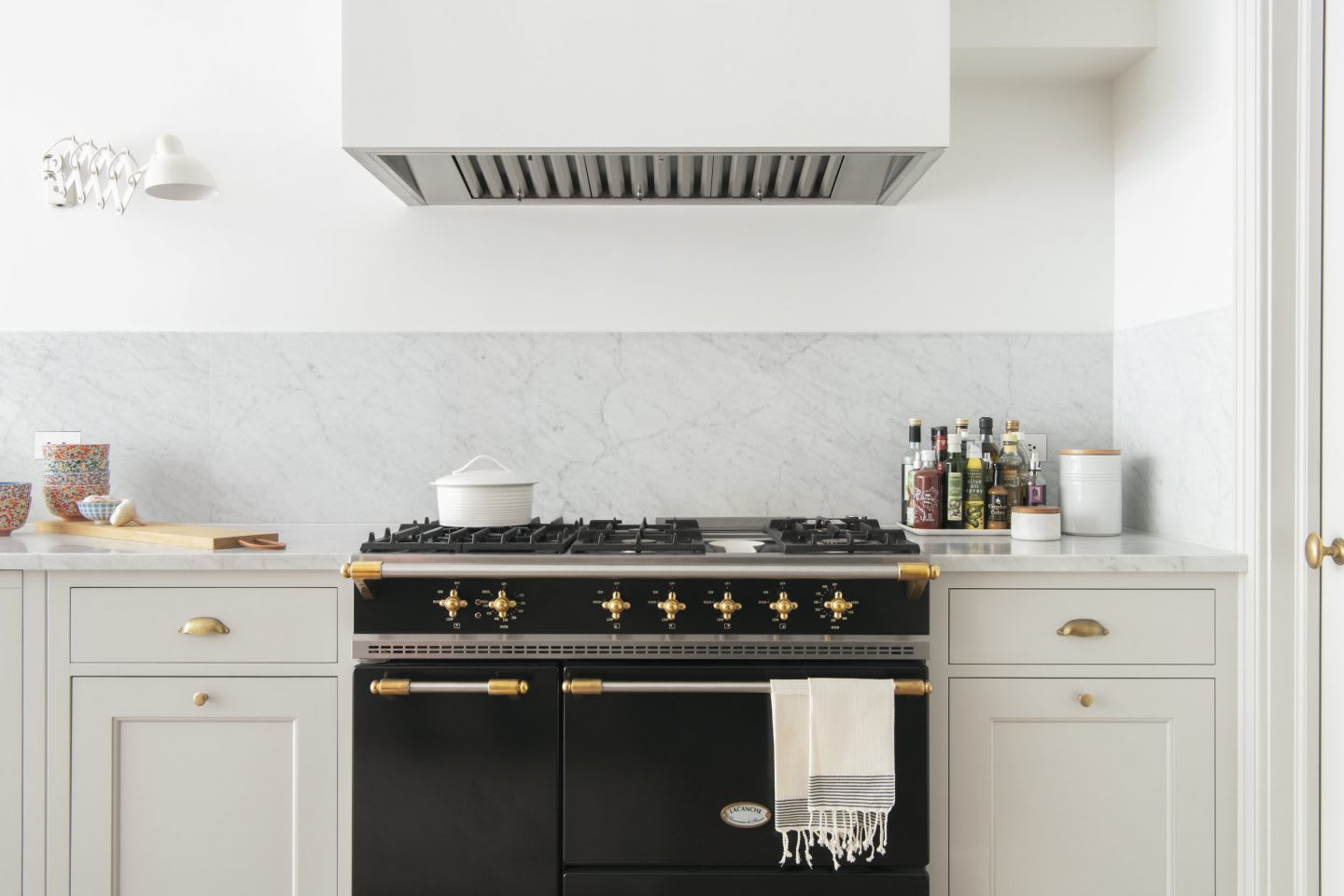 Photo Source Elizabeth Roberts
4. Bathroom Pendant Lighting
Sometimes vanity lighting doesn't spice up a bathroom vanity area enough. Often in the bathroom, the focus tends to be on the tile and the countertops (which are very important). However, bathroom lighting can a fun focus area, even though it usually takes the back seat to other design components. Hanging some pendant lights in your powder room is a great way to add some flare to a small space. We definitely saw some of this in 2018 and expect to see even more of it in 2019.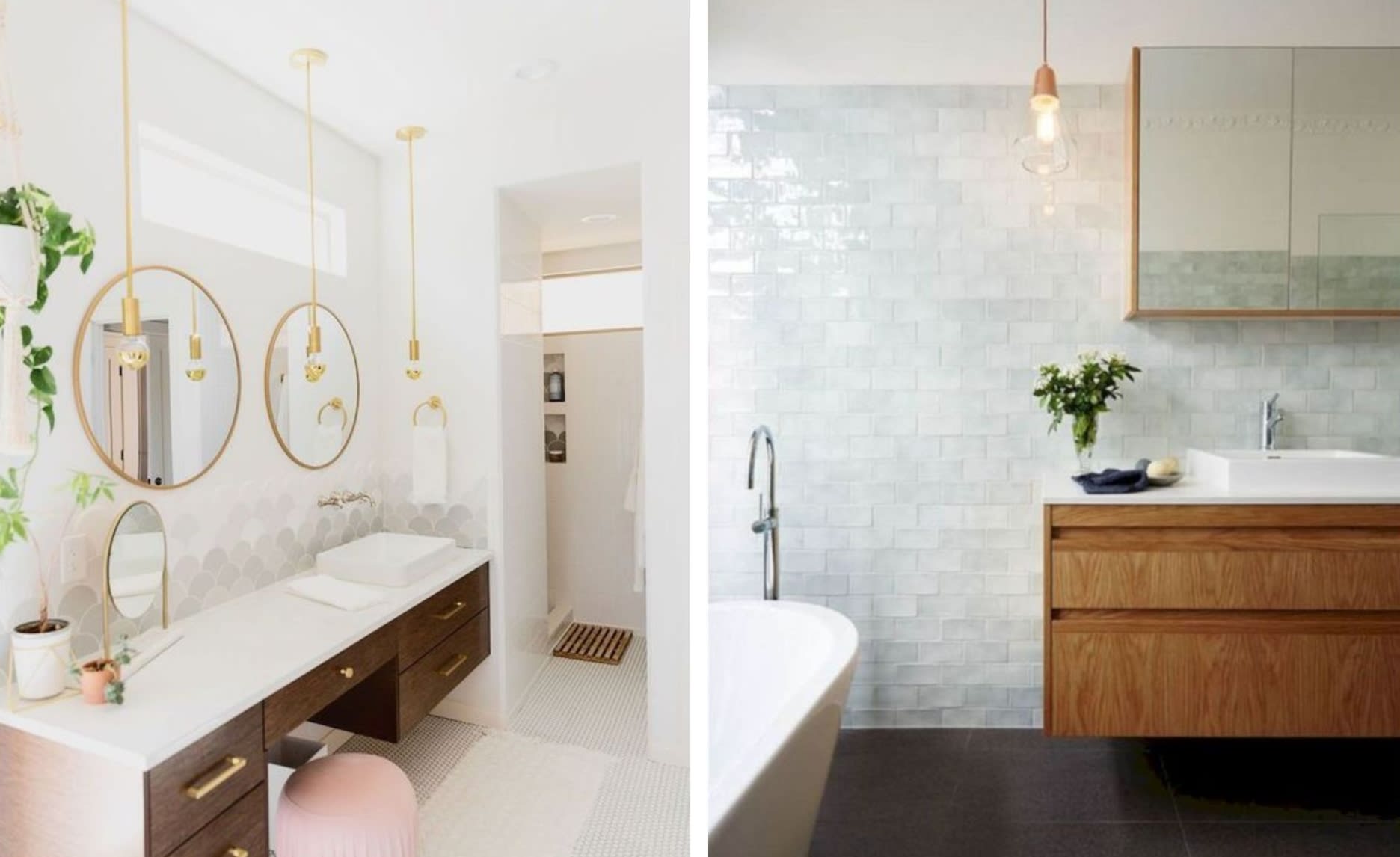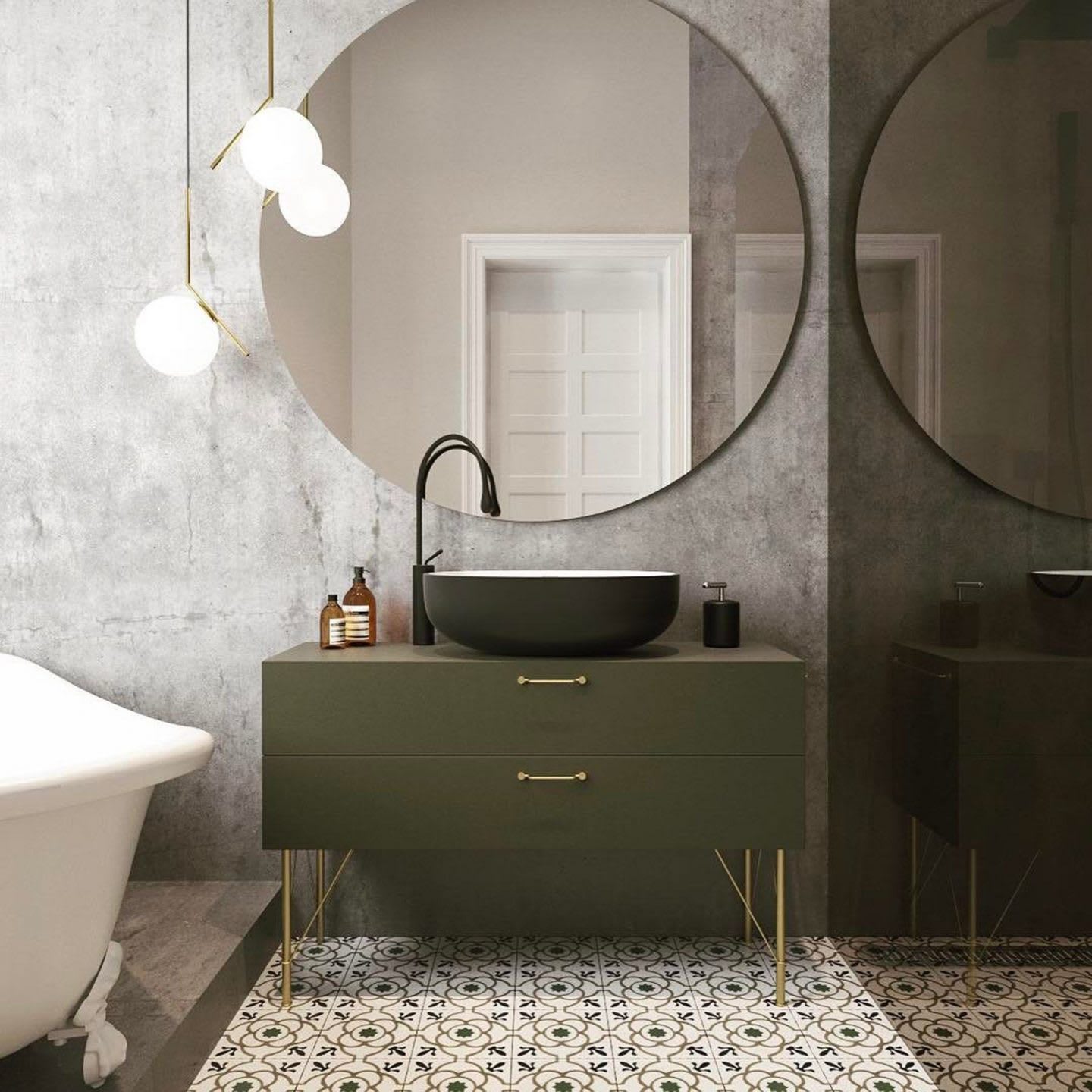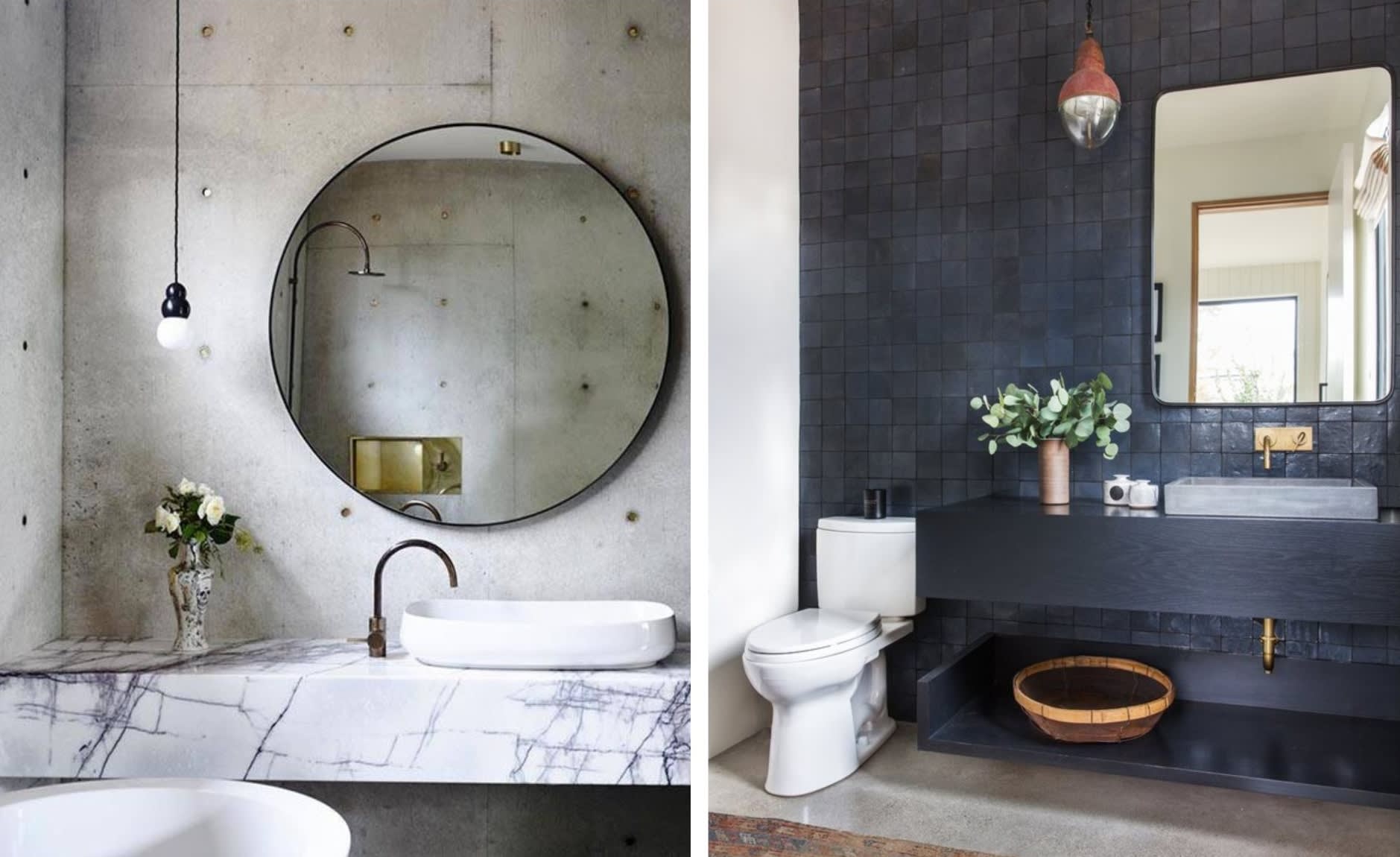 5. Black is Back
Black kitchens, black tile, even black exteriors are very popular right now! Dark colors always have a bad reputation for "making a space feel too dark" or "making a room feel small". I'm here to change your mind on this matter. I recently finished a bathroom in our Northgate project that was a small bathroom and trust me, the black tile actually made the space feel warm and inviting (and a lot less sterile)!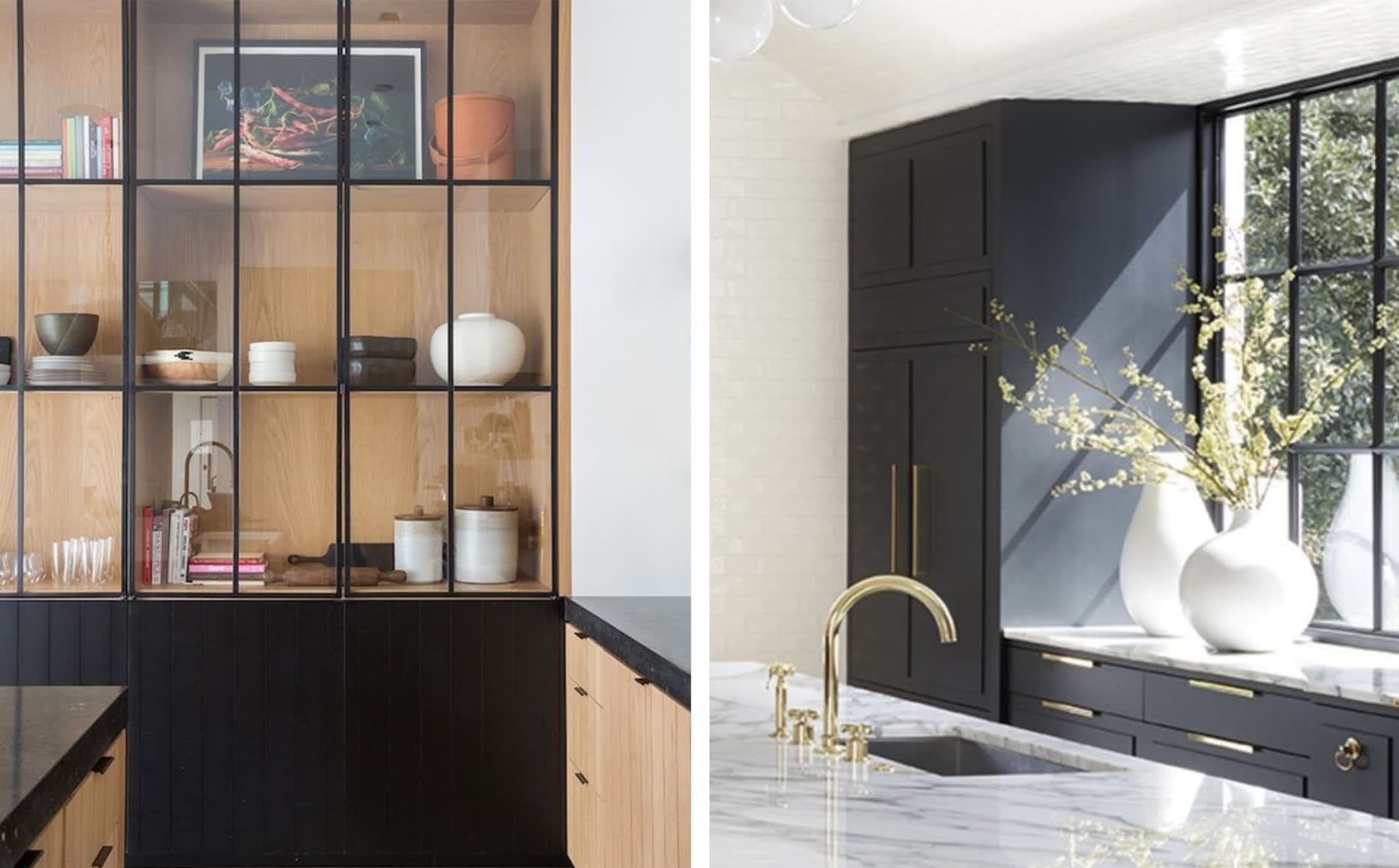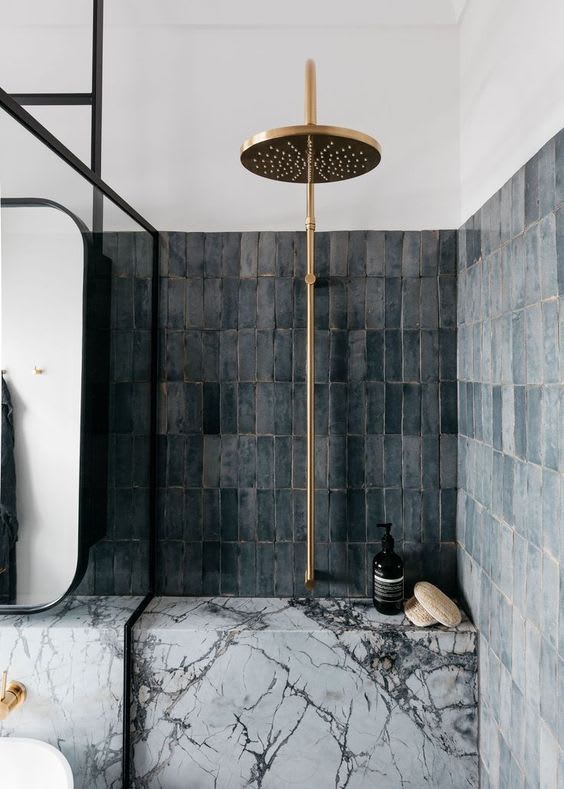 Photo Source Decus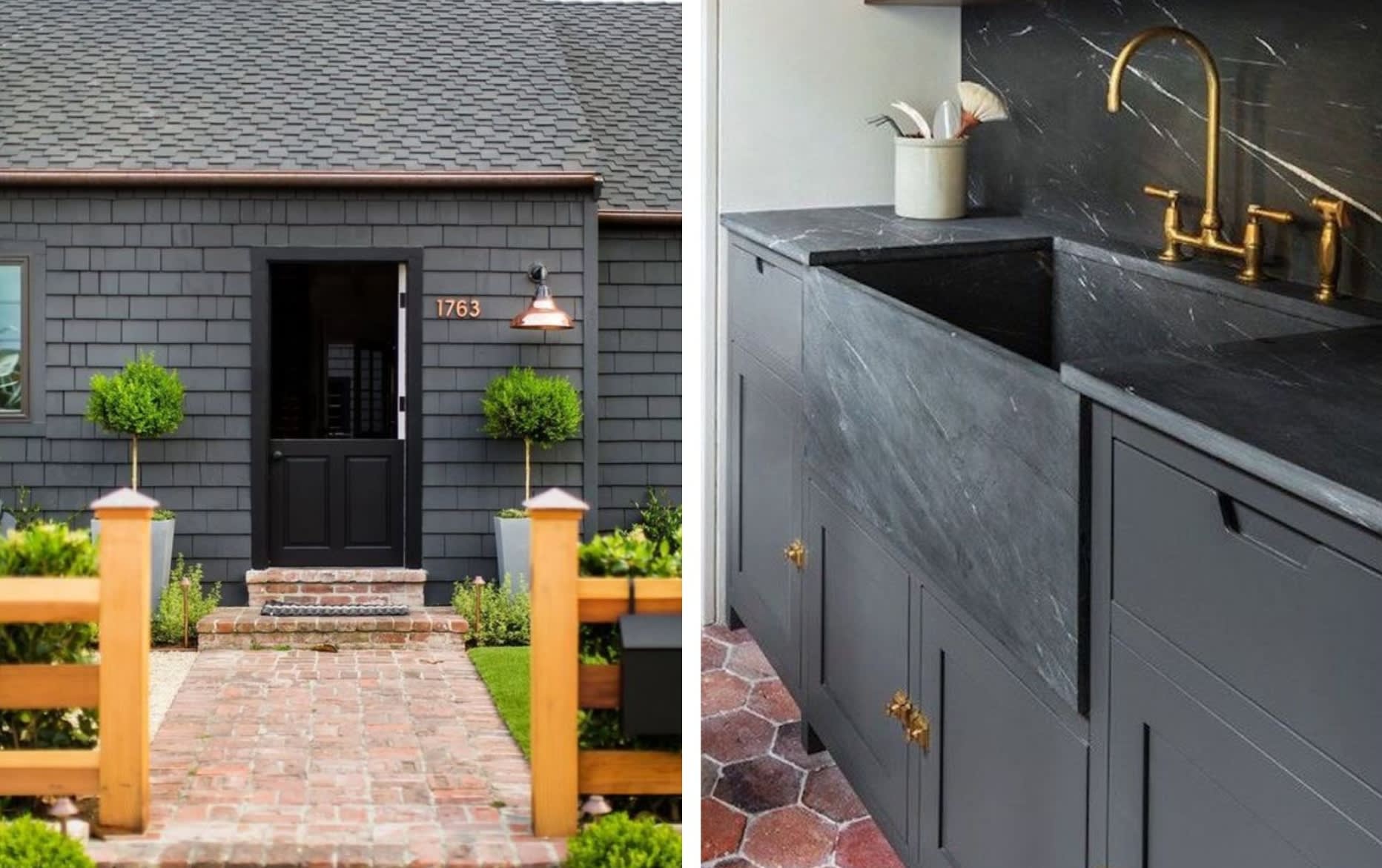 Cheers!